Alicia Walker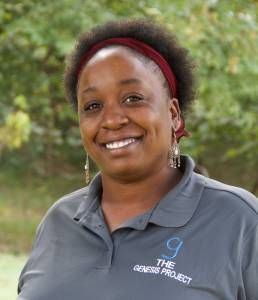 "I found my purpose at Genesis."
Born in Oklahoma city  and raised in Sacramento, California Alicia Walker returned to Oklahoma for high school and attended The University of Oklahoma. She graduated with a degree in Sociology. Alicia is the aunt of six nieces and three nephews who are the joys and lights of her life.  She comes from a large, extended family on her maternal and paternal side and understands the importance of lifelong connections. 
In her sophomore year, Alicia completed a course in social problems and changed her major to sociology, completely fascinated by the study of people, society, and the effects they have on life choices. After graduating, it was essential that she find employment that Alicia not only enjoyed, but was filling. Alicia found her purpose at The Genesis Project, helping children and creating lifelong connections. Alicia looks forward to the calls from past residents and maintains connections, as Genesis has been a safe home for so many children.