Demetrius Mayhue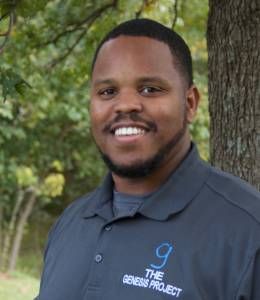 "Working here at Genesis has taught me many things about life, the residents and staff are expanding my knowledge and understanding daily. The Genesis Project has also assisted me with understanding my full potential and my WHY in life."
As program director, Demetrius Mayhue gives our residents commitment and care that comes deep from his heart. He hires and trains all incoming staff on proper resident interactions, ensures compliance to best practices and standards, implements facility rules and leads the Systematic Training to Assist in the Recovery from Trauma (START). 
A native of Muskogee, Oklahoma, DJ graduated with honors from Langston University. He holds a bachelor of arts in corrections.
D.J.  is a father of two who also assists in the upbringing of many children in Oklahoma DHS care as a foster parent. He is the youth pastor of Holy Temple Baptist Church and an avid mentor for many students across the state. DJ has always had a love for children—especially children who are deemed troubled.