Tia Hunter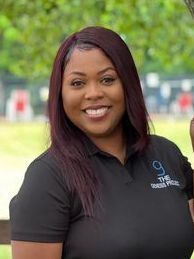 "It is not a job to me, it is a calling, I was born to do what I do. I love helping children to learn and love, and in the process, I learn more about learning and loving."
Tia Hunter is the case manager for The Genesis Project. She has worked in the social services field for more than ten years; in roles such as case manager for individuals with developmental disabilities, parents fighting for the reinstatement of parental rights, working with teenage parents, teenage delinquency, and most recently before coming to The Genesis Project, she worked with patients on hospice.  Tia studied Community and Public Health and Family Life Education at The University of Central Oklahoma.
Tia makes sure that all the residents have all the required needs. She interacts with the children daily to assess opportunities for development, creates treatment plans for the boys, provides needs like clothing and hygiene items, schedules family and caseworker visits, and coordinates medical care, school enrollment, and discharges when the children are ready to return to a community.
Tia also sits on The Genesis Project's employee committees. Though she's busy doing many tasks, her biggest priority is our boys.