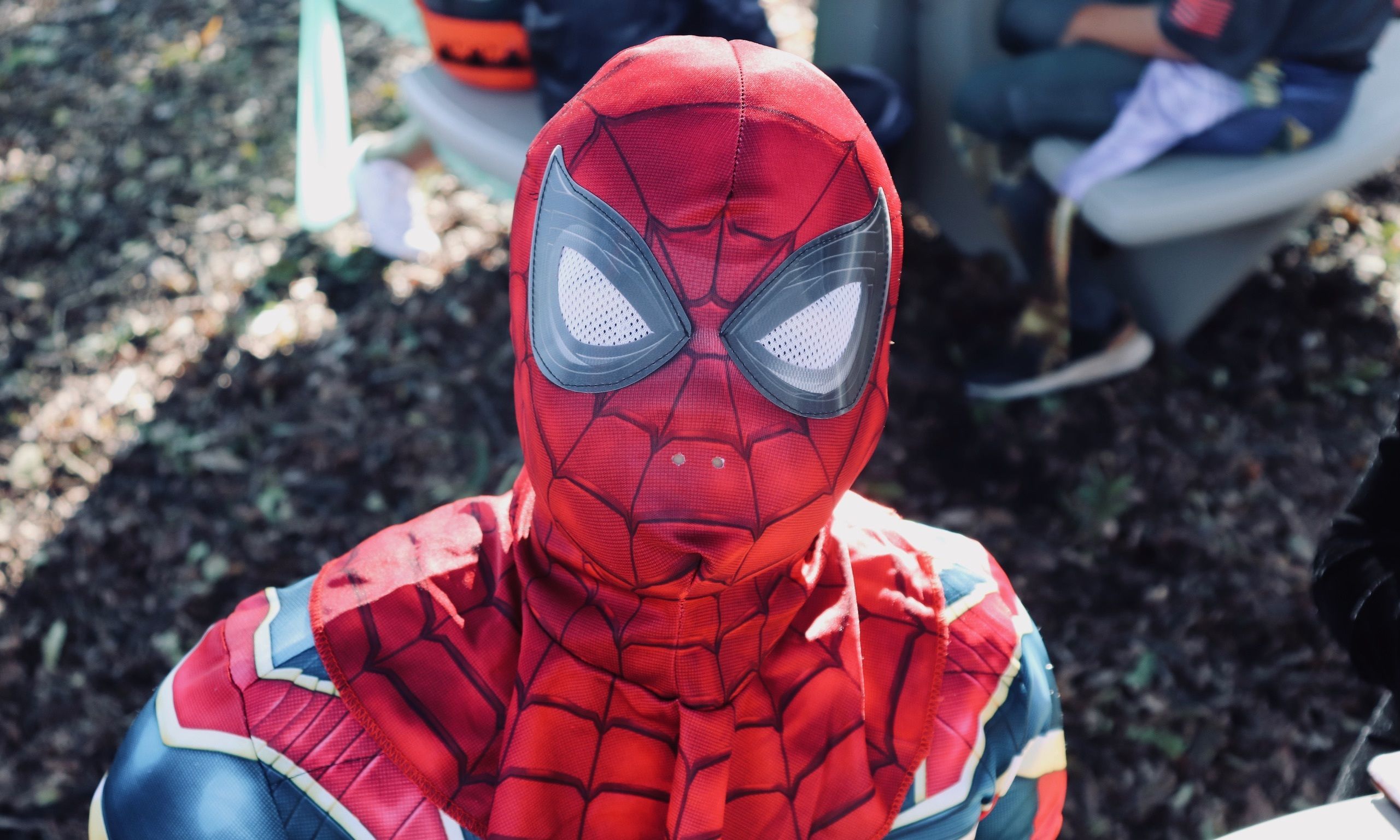 America's Halloween pastime, trick or treating, took on a new twist at The Genesis Project.
Typically, the six to 12-year-olds trick or treat in nearby neighborhoods but like most every other activity during the global pandemic, the tradition had to be modified for safety. As a result, the annual candy trek stayed on site and became a souped-up trick or trunk affair.
The event transformed the campus into a thrilling carnival of learning and fun.
"COVID -19 isn't stopping us. It's challenging us to adapt to a new normal. Consequently, we have made Halloween even more exciting and safer around here," said Scott Coppenbarger, executive director of The Genesis Project.
From Batman to a farm family to a friendly walking pumpkin, the group home's boys skipped between car trunks and tailgates and loaded up bags with candy and gifts donated by volunteers and supporters, including Church of the Journey and Edmond Rotary Club.
Each candy station practiced social distancing and had plenty of hand sanitizers, gloves and cleaning supplies to ensure safety.
Direct care workers kept watchful eyes on the boys and helped guide them through activities spread throughout the campus, including game stations and catered wings, fries and Halloween desserts.
The Genesis Project used the event as a teaching opportunity because in the past, some boys had never trick or treated because of abuse or neglect in their home environments.
"The boys didn't know what to do when they approached a neighborhood house. We'd have to teach them to say, trick or treat, please and thank you," said Dawn Riff, director of operations.
Riff said teaching the basics is routine at The Genesis Project. Most of the boys come to the facility ill-equipped with basic life skills. Besides receiving individual, group and family therapies, the boys learn life skills through experiential learning modules addressing hygiene, table manners and other subjects.
The goal for the boys is to reunite them with their families, if possible, and help them become good citizens for their future communities.
The trick of this activity is to teach them in a fun way. The treat is watching the boys grow with confidence, organizers said.
See all the fun in our photo gallery!