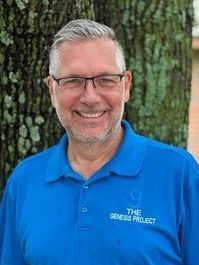 Greetings!
Thank you for visiting our website. I hope you enjoy exploring our programming, therapies and way of life.
The Genesis Project is a residential treatment center for boys, ages six to 12, who have been abused and/or neglected. They deserve our best.
I hope you will capture our vision of building boys into capable, caring children who are equipped with life skills and function well within our communities. We want them to be confident, optimistic about their futures and excited about their possibilities. 
We are a Level E facility which serves the most aggressive and impulsive children. They have been unsuccessful in multiple foster homes. But they are also little boys who started off with a huge disadvantage. We are committed to helping them achieve their potentials and either uniting them with loving families or helping them achieve a lower, less restrictive level of care.
I hope you will join us. If you choose to become involved through financial or in-kind contributions, volunteering or joining our team, you will make an everlasting difference.
Please contact us if you would like to become a part of something special. I look forward to hearing from you.
Sincerely,
Scott Coppenbarger