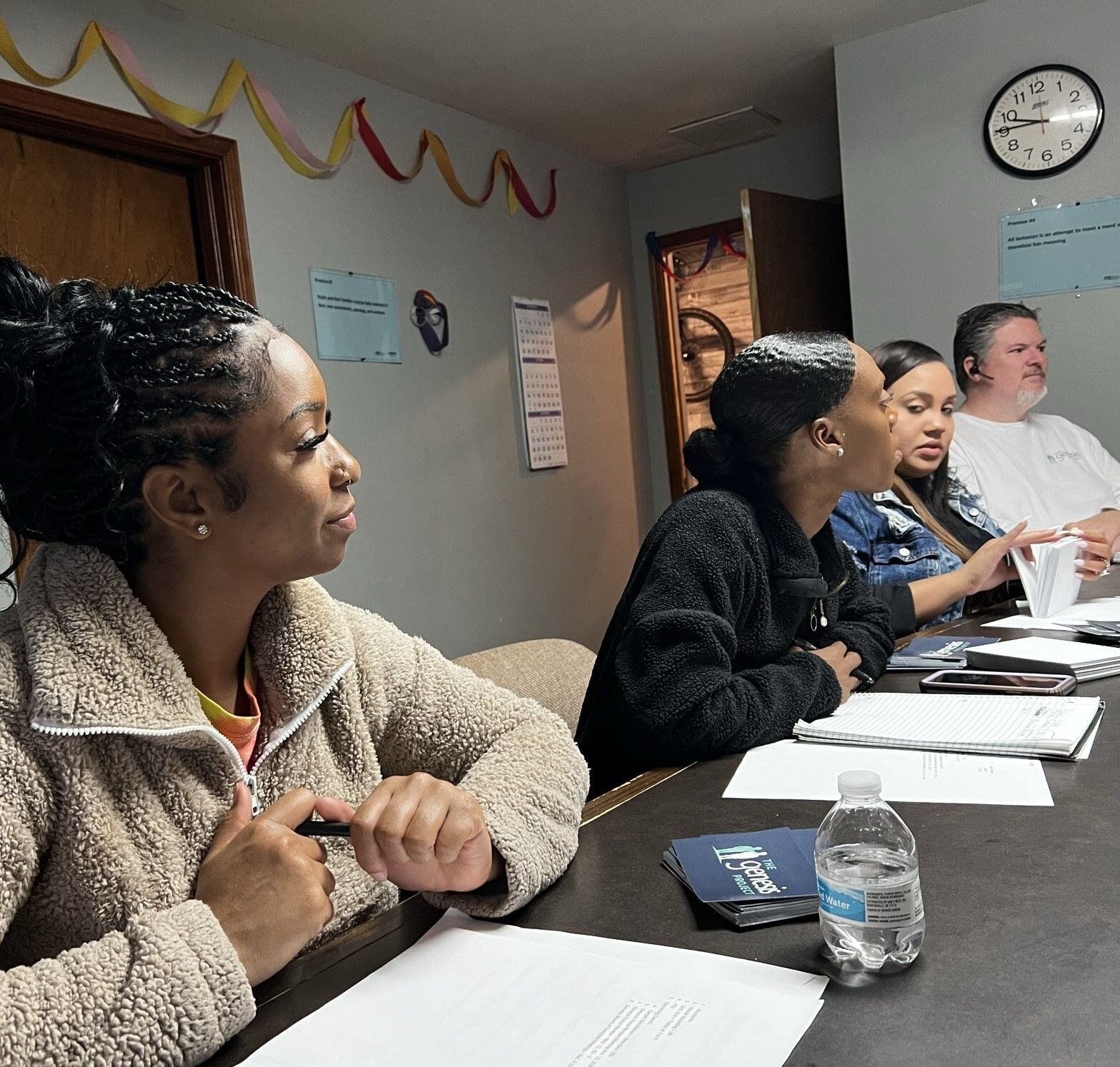 Our boys have suffered mental and physical trauma. We give hope and a new S.T.A.R.T. 
The Genesis Project is expanding its trauma-informed expertise to reach children with complex mental health issues. Two recent administration team members were recently certified as trainers for S.T.A.R.T., an evidence-based training system to support children who have experienced trauma. S.T.A.R.T. stands for Systematic Training to Assist in the Recovery from Trauma.
Recently, program director, Chasity Moore and recreation coordinator, Kalia Briggs were certified as official trainers through the National Resource Center for Youth Services, or NRCYS. They are training direct care staff and other Genesis team members to create a more trauma-informed environment.
Moore said the training explains how trauma has negative neurological effects on the brain and how it can even be passed down to new generations.
"Our children have been physically and mentally abused. Some of it is generational.  S.T.A.R.T. helps our staff gain understanding into how the brain works after trauma and why the boys may behave inappropriately," Moore said. "Lessons learned through S.T.A.R.T. help us teach our boys how to refocus cognitive thinking so they may improve their behaviors."
The Genesis Project is planning to offer S.T.A.R.T. training to other interested organizations. If you would like to find out more about S.T.A.R.T. training, please contact Chasity Moore at Chasity@genesiskids.com.
Find out more about our program and therapies.